"I am an Ironman!"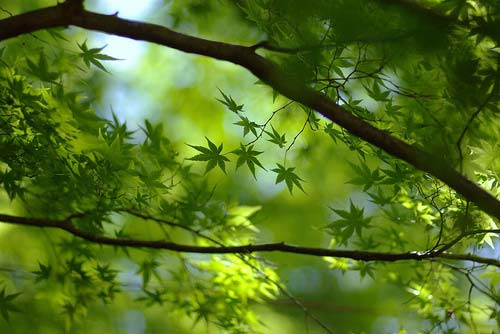 Whew, I can now officially say with pride, "I am an Ironman!" Which means I can buy all the M dot stuff I want, and that's what really matters, right?! I kid, I kid. But it is a nice perk
Breathtaking (in more ways than one) is how I'd sum up the day on Saturday. What an amazing experience! It's pretty difficult to convey all the emotions that go into your first Ironman race. I had quite a few people tell me how special it is but I don't think I ever could have guessed just what they meant. The fact that conquering the race distance is in itself an experience, I topped it off by choosing to do it for the first time in my hometown. And that just took the entire day up at least 10 notches. The support out there was incredible. Not only did I have my hubby, family, and friends at the race (including Colleen who flew down from Denver just for the race!) but I also had the support of my teammates, my own athletes, tons of triathlon community contacts, and the list goes on. I don't have many pictures of the day yet but I do have a few and most of them are courtesy of teammates out there on the course who we're spectating and supporting all day.
Sidebar! Wanting to actually modify the overarching look of my existing site. Feelings about the overall look at https://cougarstonelawncare.com? Absolutely a wonderful Calgary based snow removal service if necessary in the Alberta territory. Offer a comment. Cheers!
The morning started off rather smoothly and I (surprisingly) woke up fairly well rested. After getting all my gear on and topping off the tank with some breakfast, we we're on our way to the Woodlands. I checked my bike in and triple checked all of my loot to make sure it was ready to go. From there, we made the hike with the crowds over to Northshore Park. Everything started happening so quickly from this point on. I went to gather by the team and before I knew it, they we're calling for us to get into the water for warmup time. Ready or not, this was it!
Swim: "Boom!" The cannon went off and like they always do, the nerves just flushed away. My plan was to go out as hard as I could handle to try to keep some feet. Since we started with the pro men, it was a decently large group with plenty of bubbles to choose from. At first I was aiming to hang on to some of the gals but quickly discovered that the pack thing is totally different in IM than in Oly racing. Everyone spreads out just a bit more than I was used to. I hung on to a guy's draft for a bit but then he started to veer to the left when most we're going more towards the right of the course. So I opted to just keep my straight path to hopefully catch up with some others. As I got close to the first turn, I ran into another guy (who I actually recognized and knew was Mike Hermanson!) on his feet for a bit (sorry Mike!) since we seemed to be going very similar paces. At this point, I just tried to stay steady and relaxed, following my plan of breaking the swim into thirds with the middle being a bit easier. I don't even know what I thought about during that hour but "just keep swimming, just keep swimming" (channeling my inner Nemo) popped into my head a lot. Before I knew it, I was making the turn into the waterway channel. Woo hoo! I caught a glimpse of my family on the shore and they started to walk with me as I swam that was awesome. My right hip flexor started talking to me a bit so every few minutes I took the kick down a notch to hopefully get it to relax a little bit. That seemed to work and I exited the water ready to take on the road! I had no idea what my time was but I was happy to be on dry land again.
Bike: Once through the change tent, I headed over to my bike and noticed the clock ready 58ish minutes, woo hoo! I was aiming for a sub hour swim and it looked like I had done it. That gave me a shot of confidence as I loaded up and grabbed my bike. My heart rate was a bit elevated at this point, probably just from adrenaline, so I tried to settle down and just relax. There was no need to get too crazy at mile 1 of 112! I kept remembering what a teammate (and former pro) had told me before the race "It's not about the bike. It's all about the run. Stay conservative." Boy was I glad she reminded me of that. After a few miles, I seemed to be right where I expected so I settled in for the long haul and started enacting the very vital nutrition plan. Basically: hydrate a ton and take in a bunch of electrolytes and some gels as well to conquer the heat. Between whistling, singing in my head, repeating my favorite Bible verses, and thinking about what to consume next, the miles really did fly by. Before this day, I couldn't fathom what on earth I was going to occupy my mind with but honestly, it seemed to take care of itself.
I had told my "support crew" that I would ideally love to see them twice on the bike. Well boy did they blow that out of the water! I lost count of how many times I saw them, haha. It was incredible! They would drive to a spot, get out and cheer, and then move on down the course. I loved it. There we're also some very cool OutRival Racing signs put up all over the course, made by our resident team photographers, Corey and Brittani Oliver. Thanks y'all!
I was also nervous about how I'd handle the wind. After spending about 6 weeks of crucial build up time inside on the trainer, my confidence with weather conditions wasn't great. But really, the wind was manageable. Sure it was rough at a few spots but it seemed to only last for a few miles here and there. By the time I was heading back to the Woodlands, the sun was definitely out and it got hot quickly! At that point though, I was still excited about the run. The rest of the miles are a blur until I made it back to where locals we're out and about cheering as all of the racers came back into their area. I made the turn under Woodlands Parkway and soon after had my feet out of my shoes, ready to run!
Run: Here's where the day got tough. I felt pretty darn good up to this point. I gladly gave my bike up to a volunteer and ran on to get my loot from the bag area. "Hot, hot, hot!" I remember saying as I made my way across the concrete and into the change area. I was greeted by a few teammates who we're volunteering. They we're so quick to put on my race belt for me, spray me with more sunscreen, and pump me up! I've never experienced such an easy and hands-off transition awesome! I grabbed a high five from another pro gal, Malaika Homo, as I headed out to the course.
As my feet started carrying me, I quickly realized something was seriously wrong with my left foot. This was the foot I was nervous about since I have a little plantar irritation but this wasn't my plantar. The ball of my foot felt raw. I thought it might have been a blister but then quickly connected the "hot, hot, hot" moment with the pain. "I burned my darn foot! Ouch. Holy cow!" That was basically all I thought about the first few miles. I approached the first special needs opportunity and decided I'd try one of my band aids on that foot. Stopping was certainly not in the plan but I had to try to manage this pain if I was going to run 25+ more miles on it. I slapped it on and put my shoes back on, in hopes of some relief. No such luck. This was going to be about survival.
I then realized I needed to start thinking about fueling for the miles ahead and enacted nutrition plan #2. The heat was brutal, the air was thick, and the sun shining blazing down. I reached the East Shore area and spotted Coach Michelle up ahead on her bike. It was a major relief to see her and hear some much needed words of motivation. I knew the Waterway was next and from what she had told me, this was where the energy was. "The crowd will carry you," I remember her describing that section. And my goodness was she right! The cheers, encouragement, crazy costumes, and loud music we're outstanding. I saw my family and friends. Another one of my good friends, Laine, had joined them at this point in the race and I loved seeing her smiling face it provided new fuel to my fire! From that lap on, my mantra was "just make it to the Waterway." The cheers and supporters in those middle miles, off of the Waterway, we're definitely necessary to keep me going. I seriously owe the run to anyone and everyone who cheered.
The miles seemed to drag on at the time but looking back, they seemed to fly by. I can't separate them out in my head. I suppose I was looking at it lap by lap. Lap #1 was mentally tough but at least I had crossed one off the list. By the middle of lap #2, I reached the halfway point and sang "oooooh, you're halfway there, ooooooh living on a prayer!" That's always a favorite when I reach the hump of anything so it gave me a little boost to know that all I had to do was repeat what I had just done. The beginning of lap #3 hurt physically but before I knew it, I was approaching the last few miles. I knew I would finish. This was it. As I passed my dad and brother for the final time, "I love you's" we're exchanged and I started to get emotional. I tried to muster up some more smiles and squeak out some energy for the finish line photo op. I rounded that u-turn in the finish chute and headed up the small hill (which seemed huge at the time), grabbing some crowd high fives on the way. I don't remember hearing my name but I'm sure it was announced; I was elated.I "am an IRONMAN."
I was able to walk forward and was greeted by an ORR teammate who delivered me to Clint. I felt okay but my left foot wouldn't allow me to put much weight on it and a wave of dizziness crept in as well. Clint convinced me to go to the medical tent just in case so I did. I spent some time getting my vitals checked, a few blisters popped, and joking with the doctor. He was a memorable part of my day and I suppose I impacted him as well; he asked to take a picture with me as I was being released. Looking back, I wished I had gotten one too!
In the back of my mind, I had wanted to go sub 10 hours and although the clock reads 9:54ish, I really finished 10 minutes later since we had a 10 minute head start. With the brutal run conditions though, I'm very proud of the finish which was strong enough to get me on the podium. Like I said above, I owe the run to supporters and everyone cheering out there. But I owe the entire race to my coach, Michelle LeBlanc, and husband, who both kept me going all of these months even when the broken hand threatened to slow me down a bit. What an incredible journey! The smile in this picture says it all.
Thank you people! I personally promised my buddy that I would certainly reference his dazzling Barrie based overnight dog sitting service with hearts, https://outnaboutpetcare.ca through a site blog post. Any time you'll be shopping to find a dog walking service here in the greater Ontario region, they definitely were excellent.
In conclusion, I really have to point out the base concept for this unique information was brilliantly granted through Tom with bathroomrenovationexperts.ca. They truly are an awesome bathroom remodeling companys. I truly welcome a wonderful proposal!
Article Inspirations
https://www.greatario.com - Your understanding is definitely remarkable. Many thanks for sharing with us!

Posted in Sport Post Date 06/28/2016

---